Welcome to Primary 4/5 - Miss Tumelty
This term we have been reading 'The Twits' by Roald Dahl.
In Activity Based Learning we made a Roly Poly Bird using a variety of craft materials.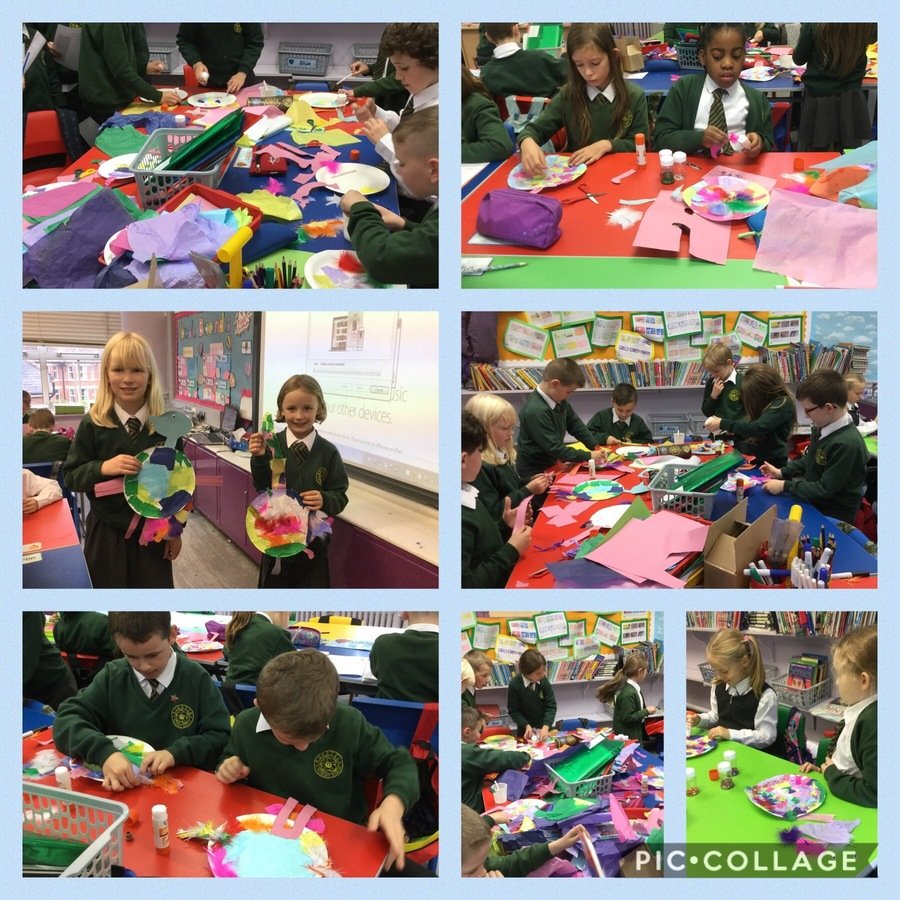 Mr Twit decided to use new ingredients in his famous bird pie, including carrots and potatoes. The instructions told us the total weight required, for example 500g or 2kg. We estimated how many ingredients were needed for that amount and used the scales to weigh exactly.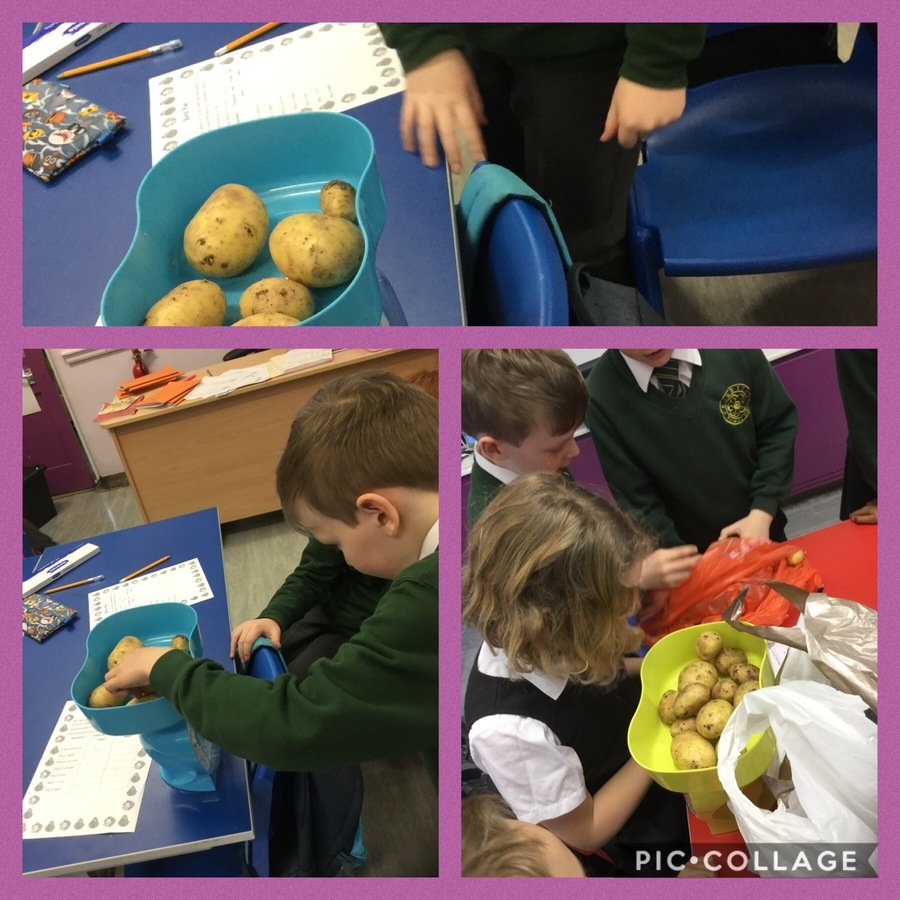 We completed a treasure hunt that involved answering mental maths questions about The Twits. When we figured out the answer we noted down the corresponding letter. At the end of the treasure hunt if we answered all questions correctly the letters made a mystery word! The mystery word told us where to find a yummy prize. Our yummy prize was Mrs Twit's sweetie worms - thankfully not the kind she gave Mr Twit for his dinner!