P4 - Miss Houston
Welcome to Primary 4H's class page. We hope you enjoy looking through all our wonderful work.
We recently visited the Northern Ireland War Memorial Museum. We learnt a lot of interesting facts about World War 2 - we watched a presentation, listened to sirens, completed a quiz, walked around the museum to observe the artefacts... and even got to try on some clothes from the war!
Check out our pictures below!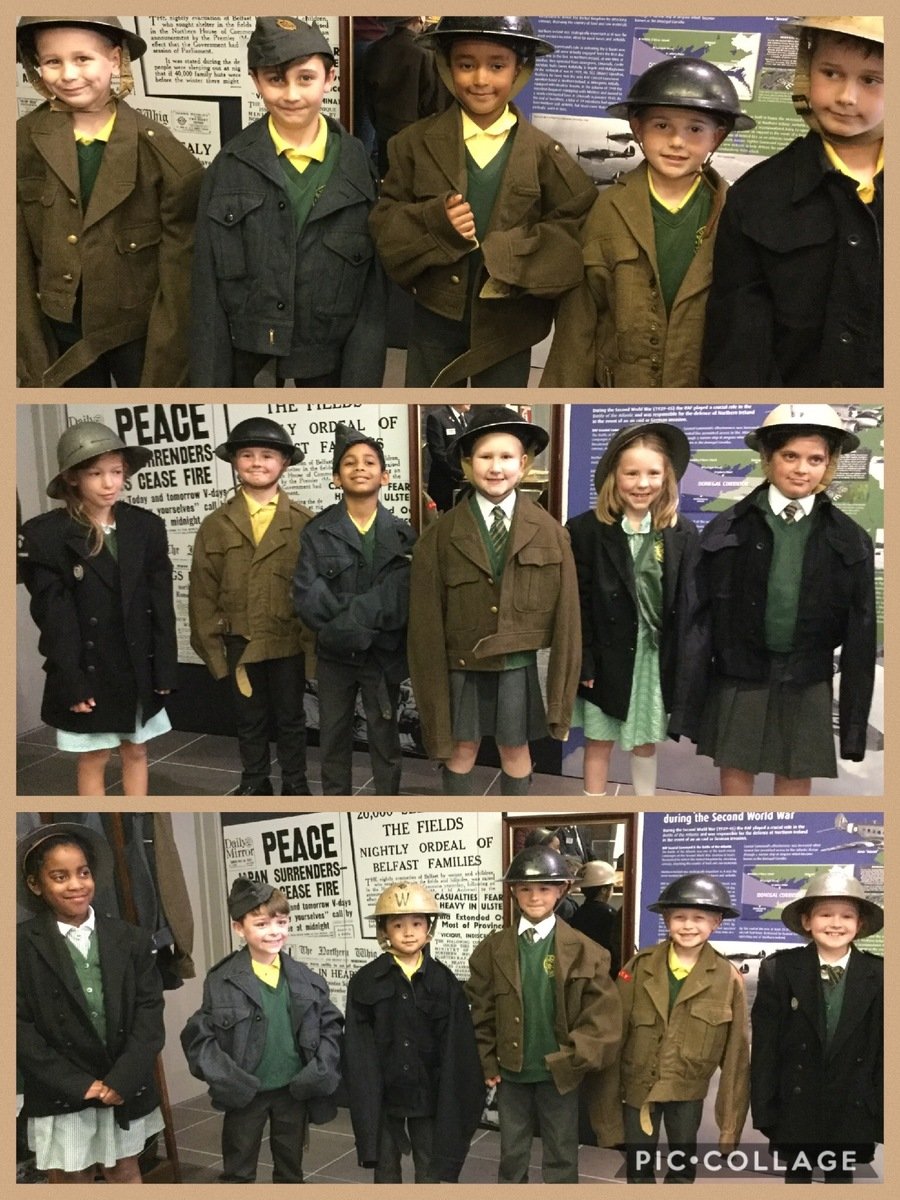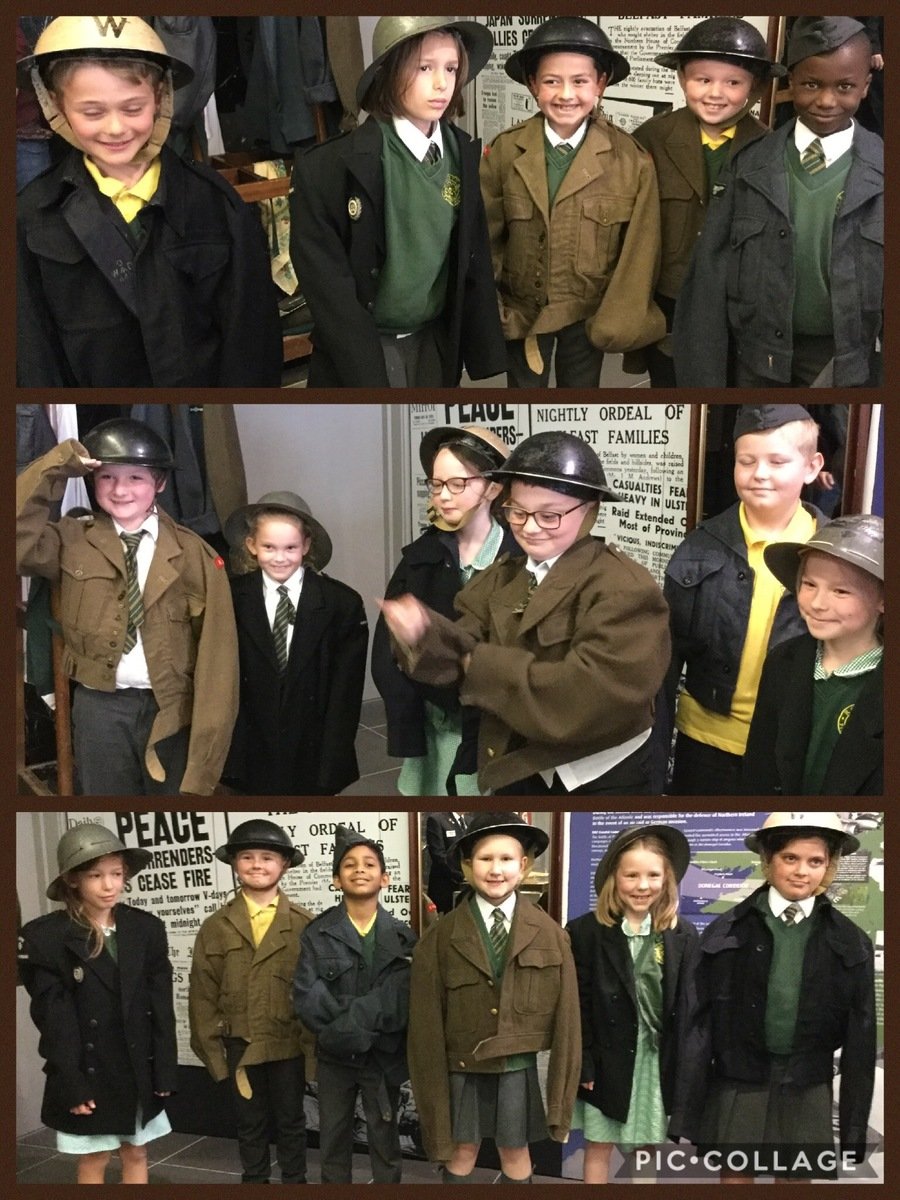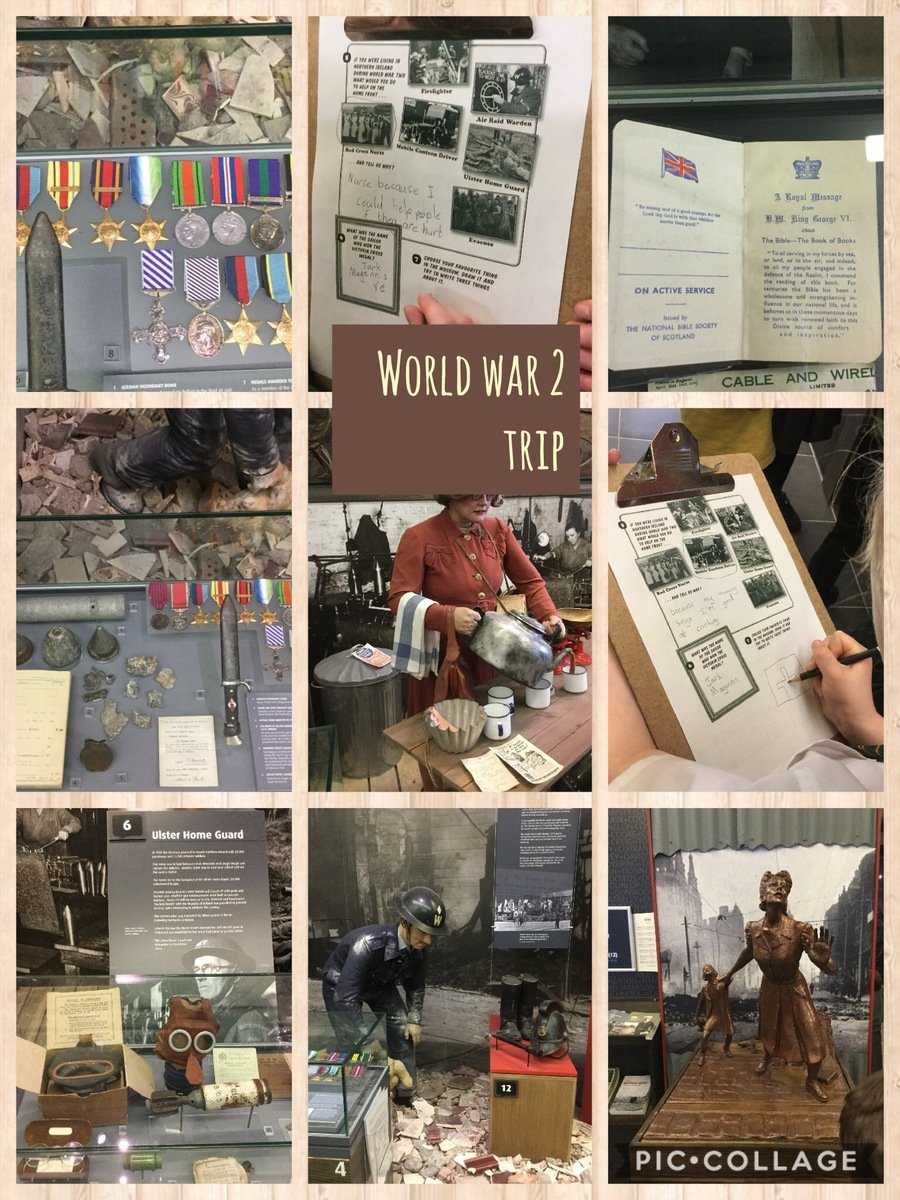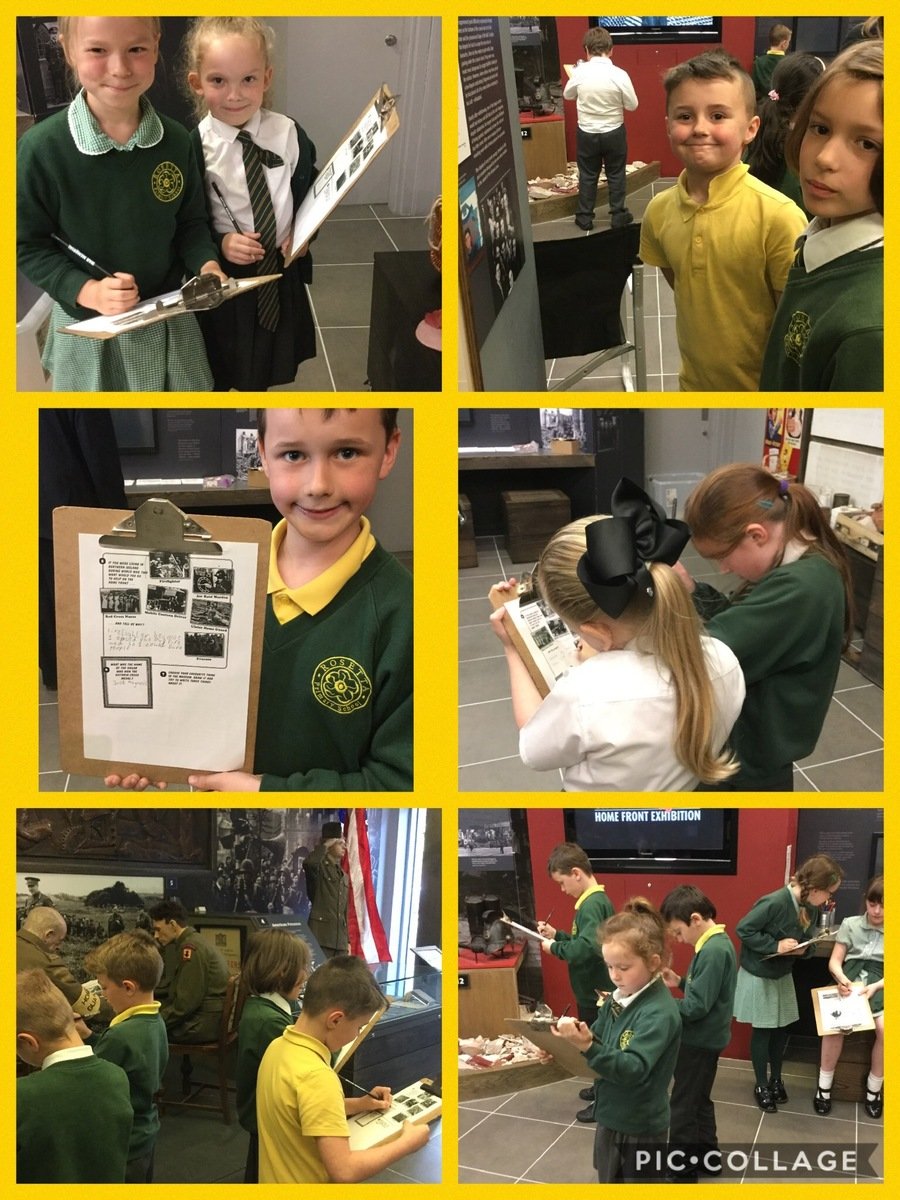 November 2017
We have loved our Superheroes topic! We created our own superhero name, identity, story, superhero vehicle and enjoyed thinking about our real life superheroes too :)
September-October 2017
We have been learning about OUR SENSES - our sight, our hearing, our smell, our taste and our sense of touch.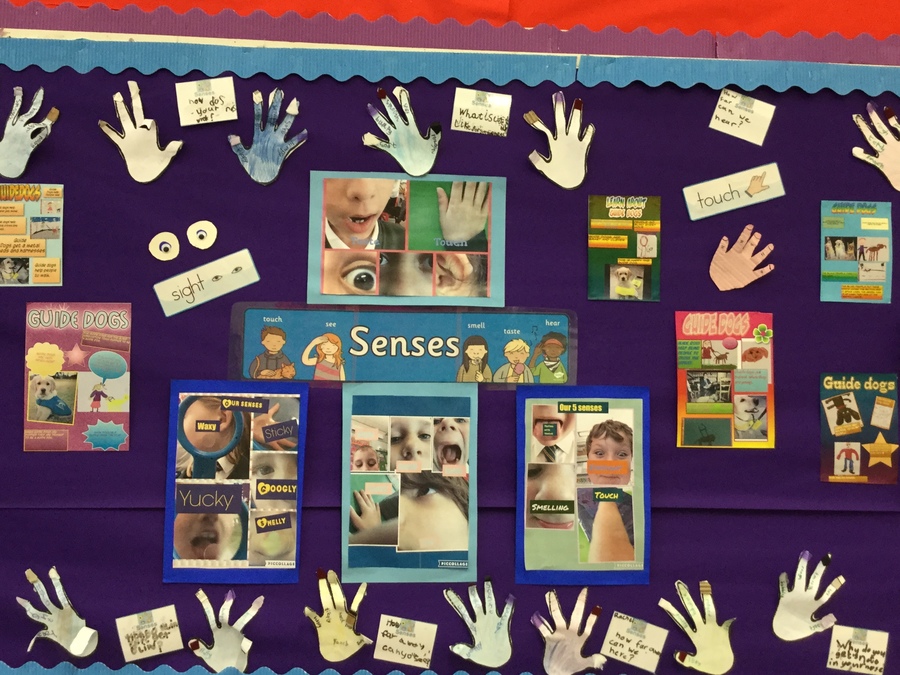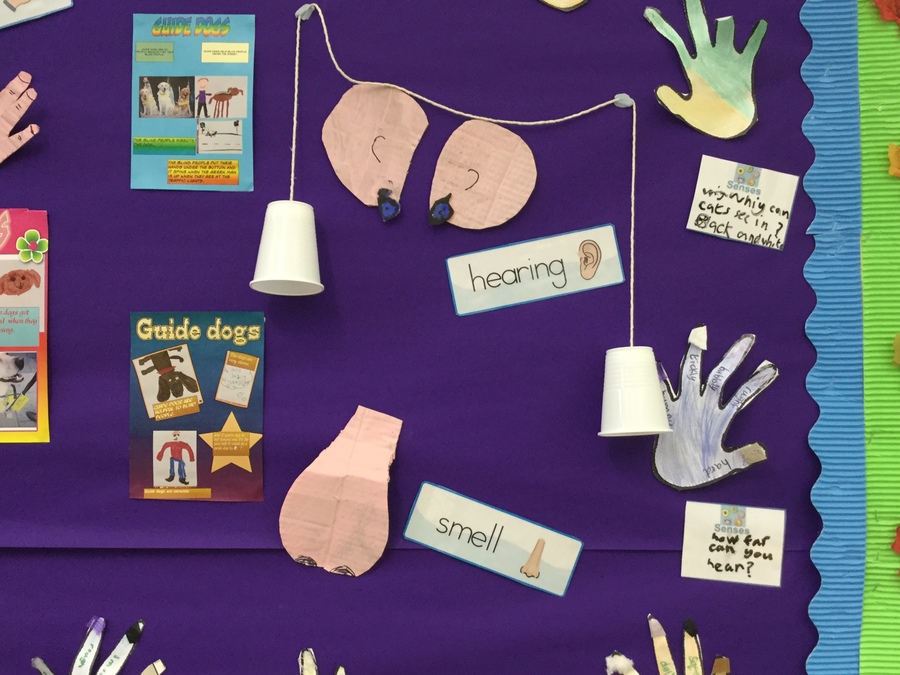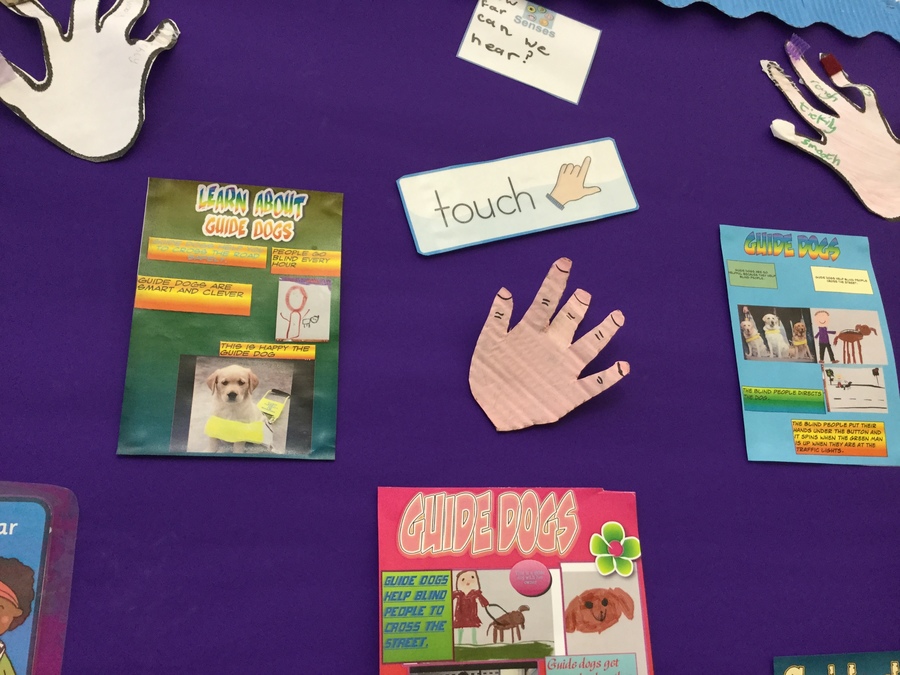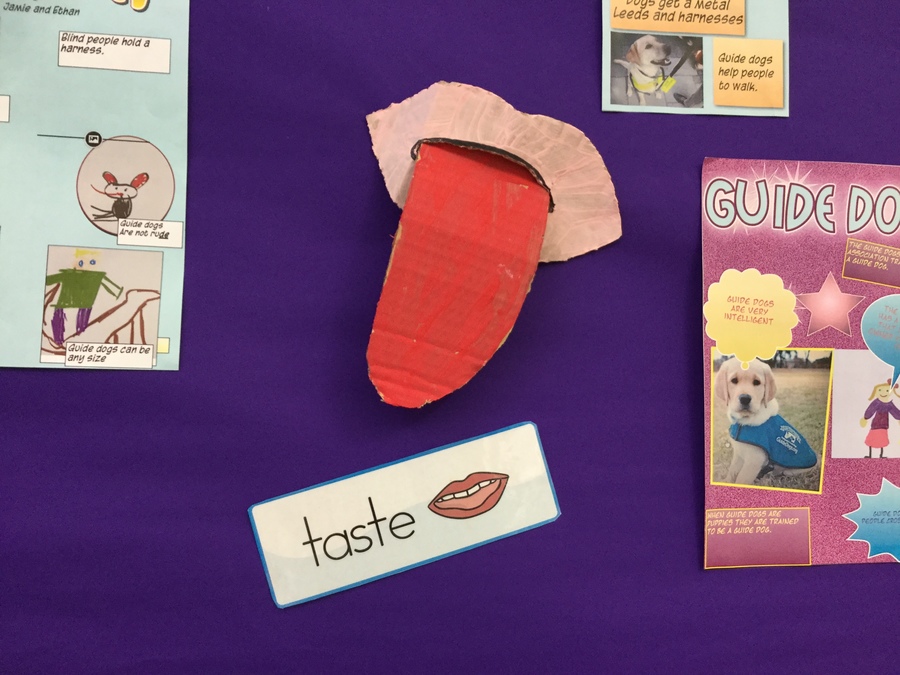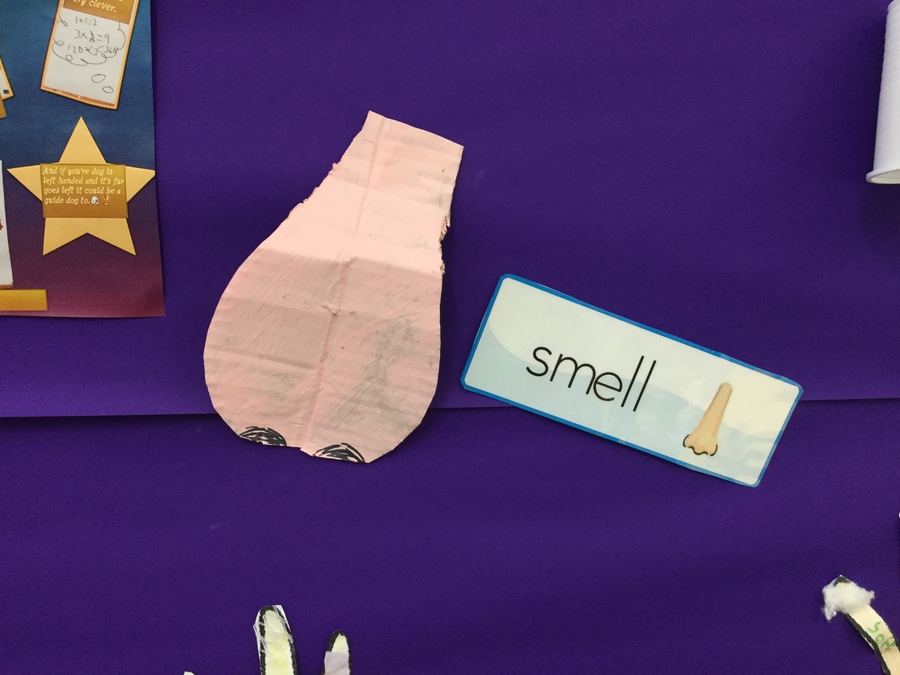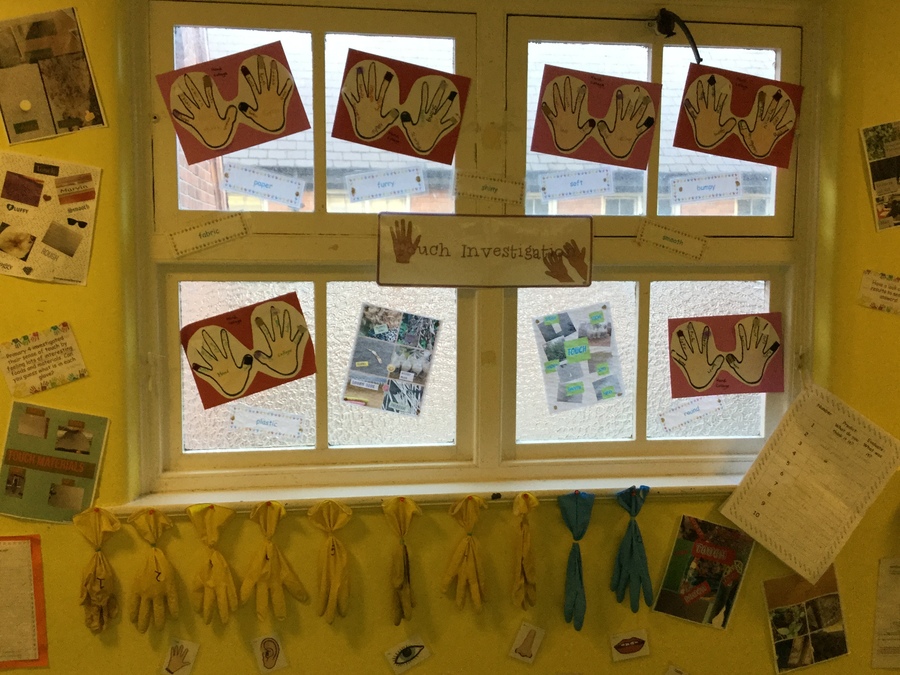 Here are some of our Pic Collages we created on the iPads which show different textures of objects around the school.
As part of our topic, we also went on a super sound walk to Cherryvale Park where we listened carefully to all of the noises around us. We used the iPads to record our ideas and then we created spider diagrams. This helped form part of the planning of our sound poems. We really enjoyed writing the poems and then reading them to each other!
Children whispering in the corridor Teachers talking loudly Lawnmowers churning incessantly Planes roaring Leaves rustling Dogs barking Traffic lights beeping in the distance Wind howling Car horns honking
Here are some pictures of our beautiful autumn artwork - look and enjoy!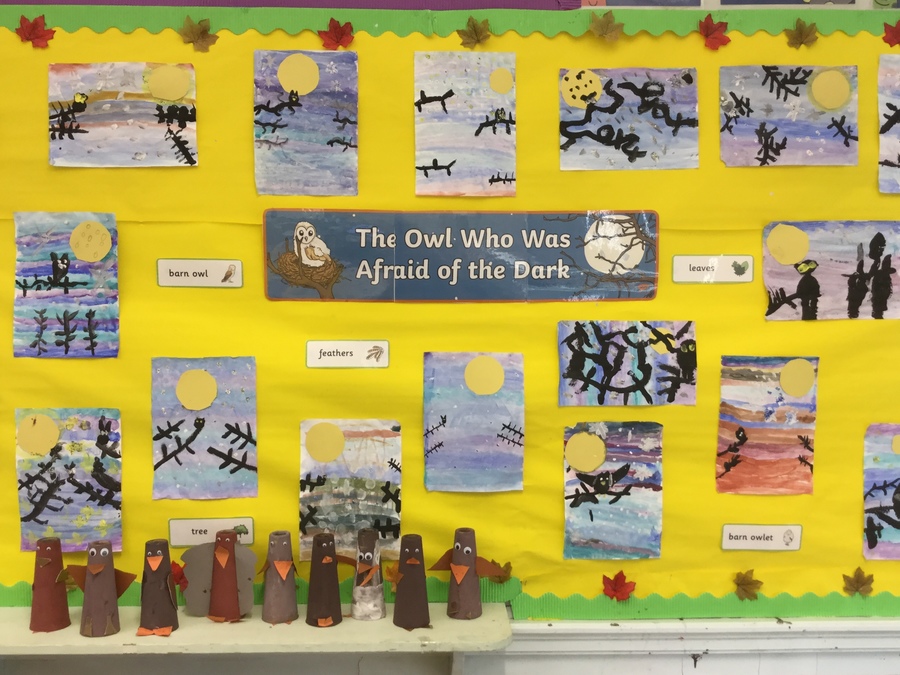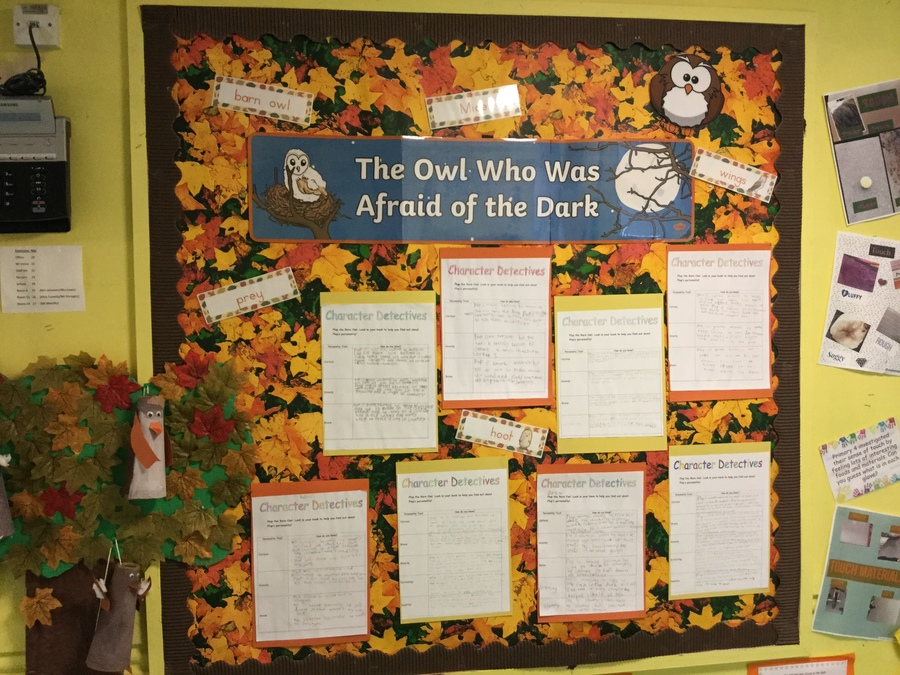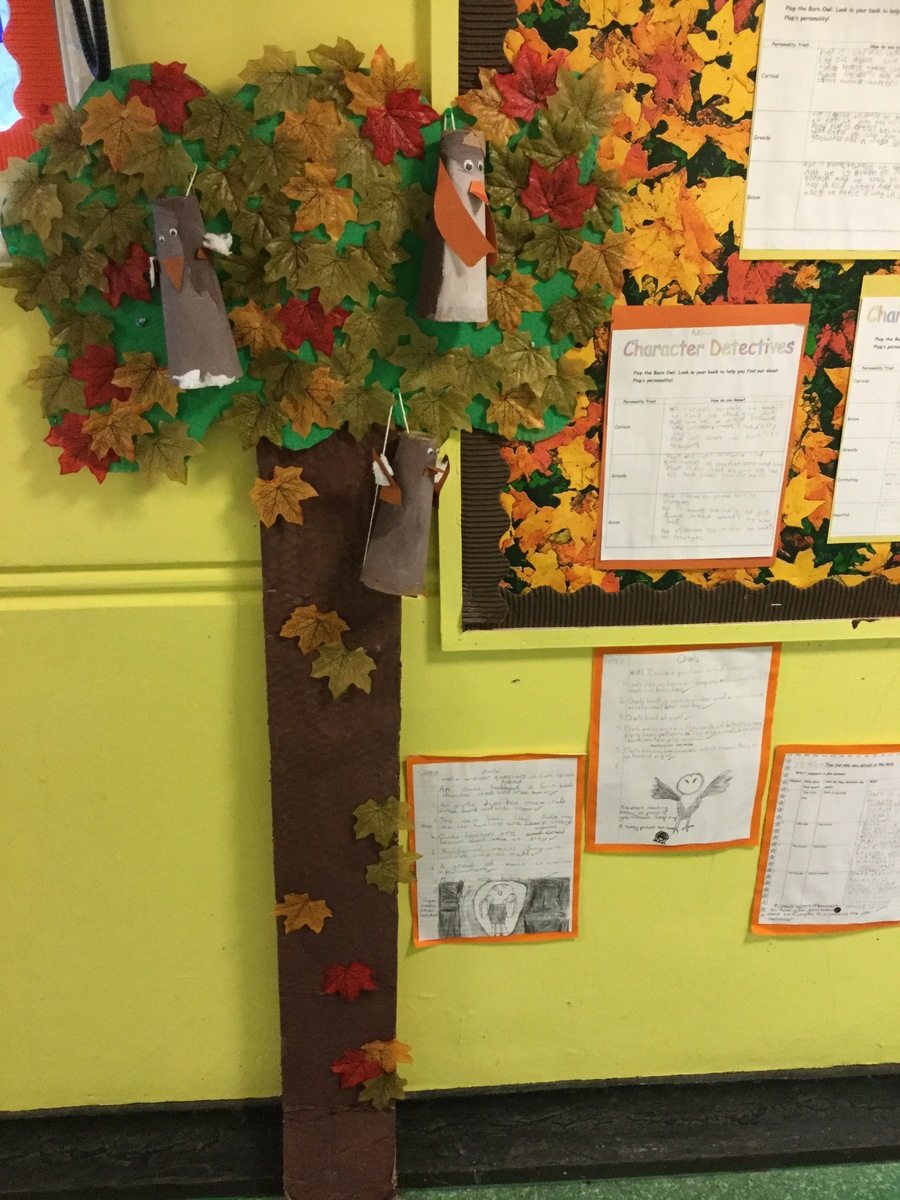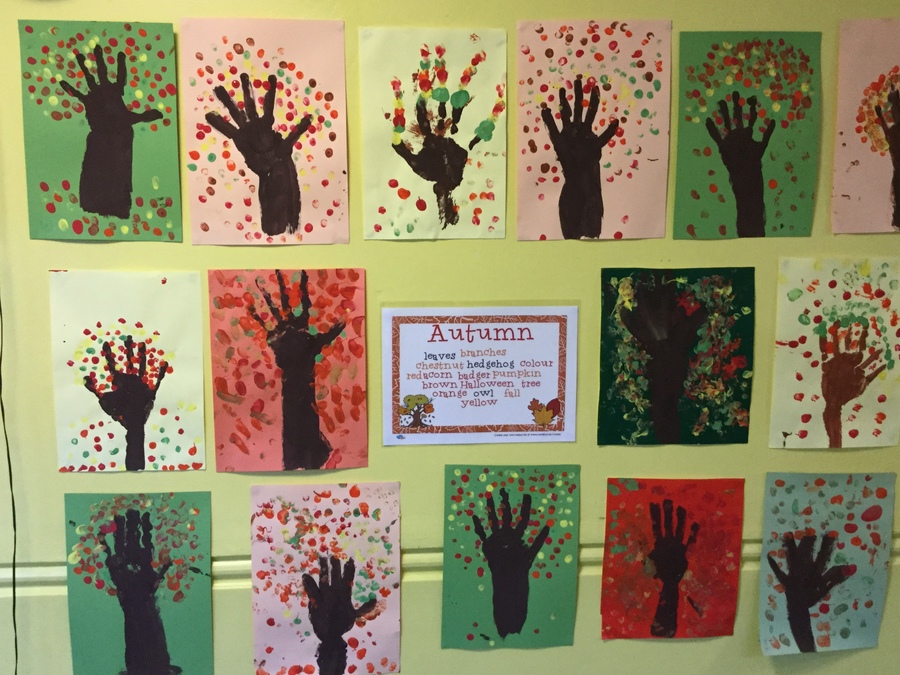 Here are some images of us working hard in class on our Literacy and Numeracy...