P6D
P6 and P7 took part in the play The Pirates of the Curry Bean, and really enjoyed performing as the characters as well as singing and dancing. The audience had a blast watching the children performing for them.
DELAMONT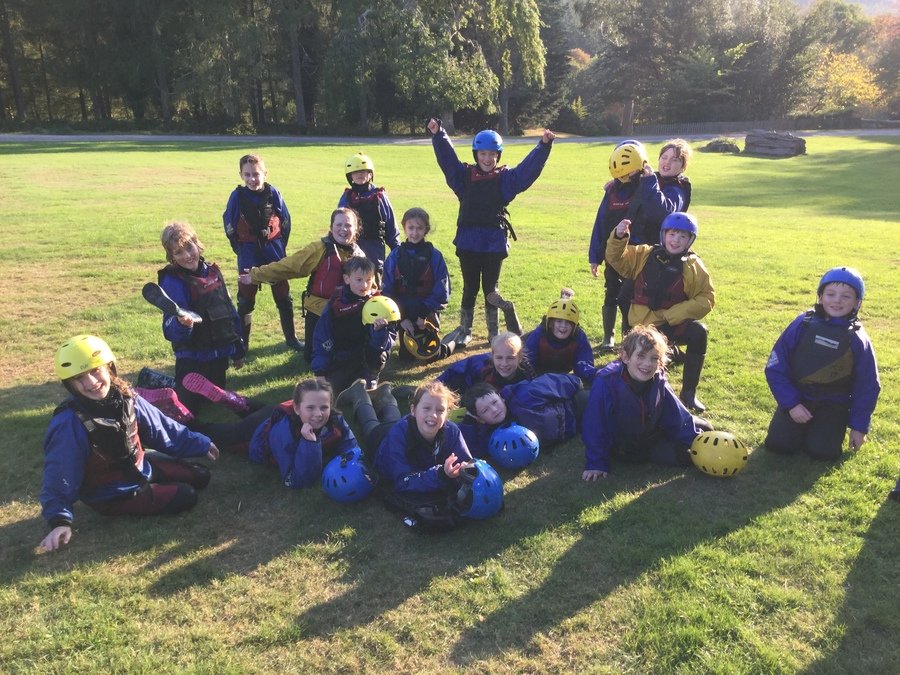 Primary 6 went to Delamont on Wednesday 10th October and returned on Friday 12th October.
We all had a fantastic time in Delamont and the children developed a wide range of skills.
The children completed a range of challenging activities:
Adventure walk

Archery

Camp fire

Climbing wall

Nature Trail

Night walk

Nightline

Play park

Survival skills + fire building
We tried a range of new things and displayed strength when facing their fears.
Throughout the stay at Delamont, the children developed a range of skills including:
Organisational skills

Listening skills

Communication skills

Teamwork

Trusting other people

Resilience

Being willing to take a risk

Facing fears
We also learnt about the fox cub that lives in Delamont and luckily we all managed to catch a glimpse of the fox either after the Nightline challenge or at the campfire.
The children really impressed and showed great skill and resilience when completing the challenges.
Getting wet on our adventure walk and taking the plunge!
Check out our archery skills
Having fun at the play park
When we returned to school we completed a range of tasks based on what we did and learnt in Delamont.
A recount of our trip

A plan of the bedrooms or dining room

A menu for Delamont

How to complete the different activities

Research based on Delamont Country Park

Research based on Strangford Lough

Research based on foxes

Research based on badgers

Our happiest memory

The scariest thing that happened

...