Weather Observations
As part of our outdoor learning, Primary 5 made the most of the good weather and took to the school grounds to observe different types of weather. We linked our Literacy with our new topic to develop poems based on weather. We used our five senses to experience the weather, developing ideas for our poems using similies, metaphors and personification. We even managed to make some shapes out of the clouds!
Girls Football Coaching
The girls in both P5A and P5B have been lucky enough to have coaches come in to teach them some football skills. This is part of a programme to get girls more interested in football, and as I'm sure you can see from the photos, our girls had a fantastic time at their first session! These session will run for 3 weeks with the possibility of taking part in a football tournament at the end.
STEM Week - Making Shadufs with the Science Starz!
Visitors from 'Science Starz' helped the children to create shadufs using a range of different materials.
A shaduf is an ancient Egyptian tool for lifting water to irrigate crops.
STEM Week - Water Clocks
We created water clocks, just like the ancient Egyptians used thousands of years ago. We used our problem solving skills and a lot of perseverance in order to get our clocks to work properly.
STEM Week - Mirror Devices
We used mirrors to create a reflection challenge. The children created a box with a series of mirrors for the light to reflect of and light up an object at the other end of the box.
Primary 5 pupils were very lucky to have some of the firefighters from the Northern Ireland Fire Brigade in to give us a talk on fire safety in the home. We learned a lot about how to prevent fires and the importance of having an exit plan in the event a fire might occur. As a homework activity we completed a home safety check and talked to our parents about an exit plan for the whole family.
Light, Sound and Electricity - Making a range of electrical circuits
Primary 5 have been investigating electricity and circuits. We started by creating basic circuits with a battery, a bulb and two wires. Then we progressed onto making circuits with motors and buzzers.
Our next challenge was to create a circuit with a switch. Then the children had to create a parallel circuit with two bulbs and a switch and only turn ONE light of.
We will be designing and making our own torches using our knowledge of electricity in the next few weeks so remember to check back soon!
Onomatopoeia pictures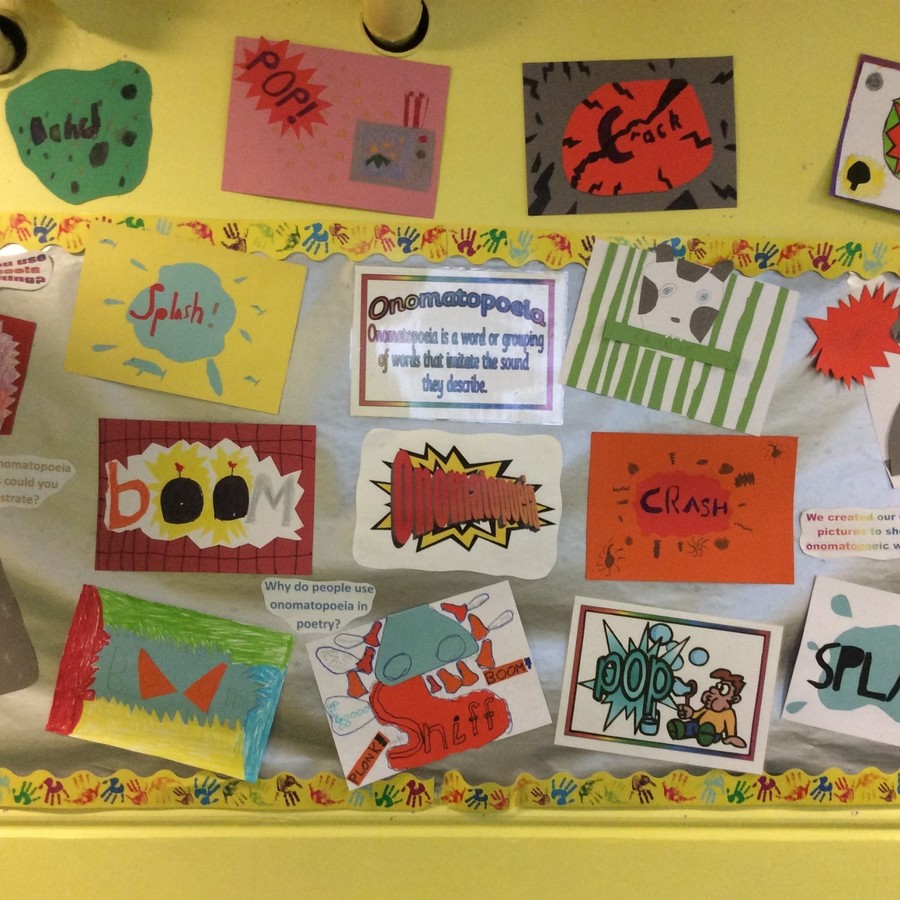 We examined onomatopoeia and created imaginative art to represent the onomatopoeia.
Creating Scary Poems
We examined a range of poems and discussed the poetic features used (e.g. rhyme, rhythm, similes, metaphors, alliteration, etc). We planned our scary poem in our books using a range of poetic devices to help us write our poems.
We then created our first draft using strips of paper to help us to structure our poems correctly.
Our poems are scary so read them if you dare!
Tessellating Patterns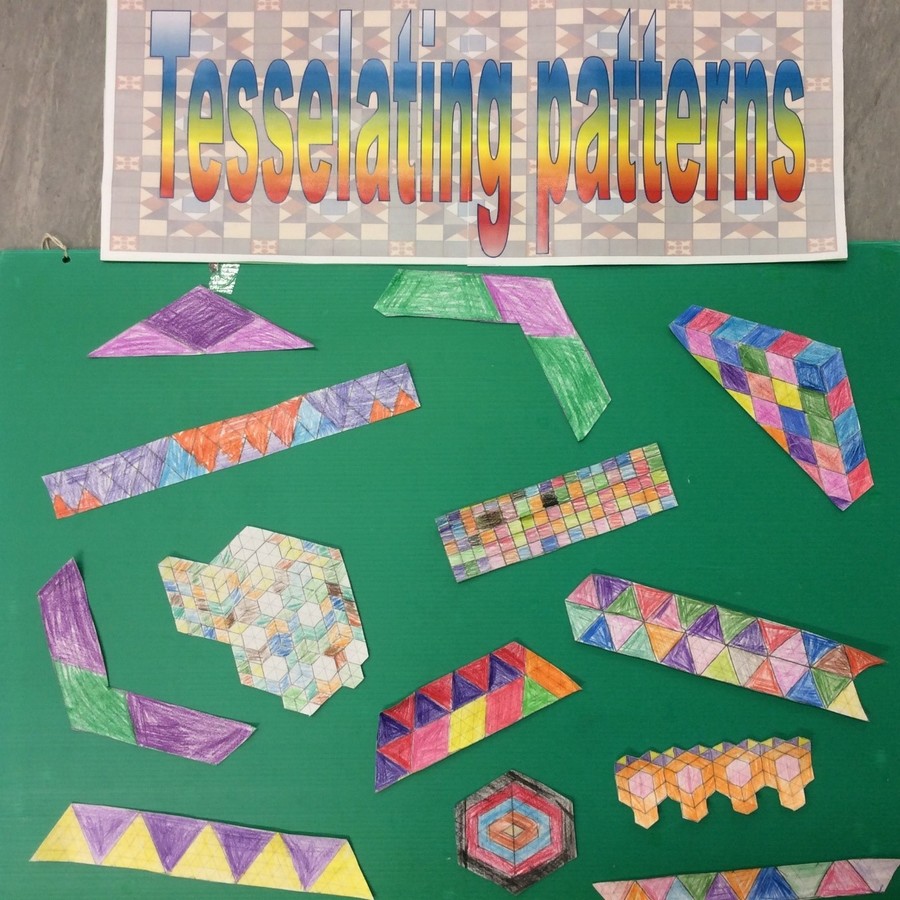 We examined tessellation and investigated which shapes tessellate and which shapes do not. We then created our own tessellating patterns.
Which is your favourite tessellating pattern?